About
Need research and data on tertiary education fast? Instead of spending time trawling the internet, use VOCEDplus where we've done the searching for you. What's VOCEDplus? Join us to find out more about this valuable tool and how it provides you with quick access to a world of high quality national and international research and data on tertiary education. We'll demonstrate VOCEDplus' full capabilities plus the extensive Pod Network, showcasing practical scenarios on two key topics for the VET sector - Apprenticeships and STEM.
Presenter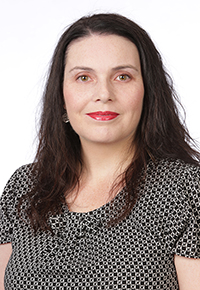 Kelly Frazer, Manager, Knowledge Management Branch, NCVER
Kelly is responsible for NCVER's internal and external library service including management of NCVER's international research database VOCEDplus, a highly regarded resource for the tertiary education sector. With almost 20 years of experience in the library sector, Kelly has specific expertise in strategic development, information management, and continuous improvement through innovative technologies.
Register
Join the conversation
Discuss the webinar topic with us and our networks by tagging @ncver and @VOCEDplus on Twitter.