About
This webinar will provide a brief detailed demonstration on how to use NCVER's free USI Transcript Update tool, which was created to enable RTOs to manually update their clients' USI transcripts. Presenters will share some of their favourite tips and tricks for using the tool, and after the demonstration will run a Q&A session with participants.
Chair and Facilitator

Rhetta Chappell, Project Officer, National Standards, NCVER
Rhetta Chappell works as a Project Officer in the National Standards branch, and has been with NCVER for four years. Rhetta spent her first three years working in the Client Support team, where she gained firsthand knowledge of the issues experienced by RTOs while reporting their AVETMISS data and used this information to create a range of targeted fact sheets, user guides and webinars.
Rhetta has recently moved into the role of Project Officer and enjoys facilitating the AVETMISS teams projects, helping to ensure that the statistical standards and associated validation and classification management systems keep pace and remain relevant to the changing needs of the VET sector.
Panellists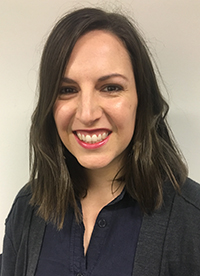 Airlie Waddicor, Research Officer, National Standards, NCVER
Airlie Waddicor works in the Standards branch, where she works on maintaining AVETMIS Standards and the AVETMISS validation software (AVS) to ensure they are up to date with VET sector requirements. Airlie has been working with NCVER for four years, starting out with NCVER's Client Support team where she became well acquainted with issues facing RTOs and student management system vendors. Airlie moved into the AVETMISS team where she is particularly driven by finding ways to reduce burden on stakeholders, whilst also seeking to improve the quality of data submitted to NCVER.

Rosa Librandi, Client Support Officer, National Standards, NCVER
Rosa has over 3 years' experience working with NCVER's client support team. With a solid knowledge of AVETMISS and the validation software, she is able to provide friendly assistance to RTOs to meet their VET reporting compliance requirements.
Register
The following documents may assist you with your question preparation for the webinar:
USI Transcript Update Tool Fact Sheet
Join the conversation
Discuss the webinar topic with us and our networks by tagging @ncver on Twitter.