About
Join us as we discuss the important role that small VET providers play in offering diversity, equity and specialised training services across the Australian VET sector.
New NCVER research finds that small providers contribute to the diversity of the VET system in terms of the number of niche qualifications they offer, often in areas that receive little to no government funding or don't attract enough students to warrant a larger provider having the qualification on scope.
The research builds on previous NCVER work to better understand the value that small VET providers contribute to the Australian VET system.
If you'd like to learn more before the webinar, download the research report or view the infographic.
Presenters
Dr Patrick Korbel, Research Officer
Patrick is a Quantitative Analyst at NCVER. His work is focused on producing integrated statistics, research and analytics to provide insights that help to inform and influence the VET sector.
Much of his work at NCVER has been about making the most of the data on total VET activity, including research on the structure and operation of the VET market and the uptake and utility of qualifications. He has also been involved with research on the supply and demand of skills using internet job postings, the role of VET in preparing the STEM skills and knowledge of the workforce and the post-school destinations of VET in Schools students.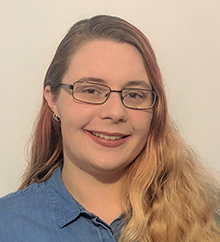 Kristen Osborne, Research Officer
Kristen has been a researcher at NCVER since 2017. Her interest is combining rigorous quantitative methods with a clear and simple communication style in order to reach as many people as possible. Her recent projects include studying the usage patterns in training packages within the VET system, and working with the digital communications and publishing team to present key data in infographic form.
She is currently working on the National Industry Insights Report, which presents a collection of skills, training, employment and labour market information and analysis, to support in designing and developing training that meets the current and future skills needs of industry.
Chair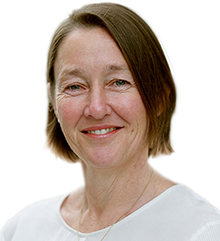 Dr Genevieve Knight, Research Operations Manager, NCVER
Prior to joining NCVER, from 2013-2017 Genevieve was a Senior Research Fellow with the National institute of Labour Studies, Principal Research Fellow with the Policy Studies Institute (London) and associate of the Australian Centre for Community Services Research. She has over 20 years' experience of successful social policy development and evaluation research. Genevieve has a broad background in the field evaluation of social and community policies, and designing evaluations to successfully identify policy impact and cost-benefit.
Register
Register now to secure your place.
Privacy Collection Notice
If you register for this webinar, you submit your information to the webinar organiser, who will use it to communicate with you regarding this event and other services.
Any person in the European Union (EU) who participates in this webinar is considered to have opted in by their own choice, and should be aware that while NCVER fully complies with the Australian Privacy Act and Australian Privacy Principles, including the Notifiable Data Breaches Act, which have similar requirements to the EU General Data Protection Regulation (GDPR), may not at this time, comply with all GDPR requirements.
View NCVER's Privacy Policy here.
Time zones
Check your time zone to make sure you don't miss out!
Join the conversation
Discuss the webinar topic with us and our networks by tagging @ncver on Twitter.