About
Join NCVER researcher Lisel O'Dwyer as we explore new research into how industry demand for VET and higher education qualifications has shifted over a decade.
This webinar will:
provide an overview of occupation and qualification profiles and how they have changed
explore how qualifications and occupations are matching up in today's workforce
take a closer look at age and gender differences within occupations
explore the implications this shifting demand may present for the future of vocational education and training.
Find the full research report here.
Presenter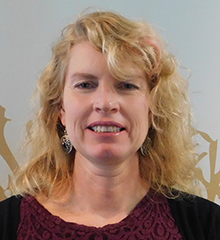 Dr Lisel O'Dwyer, Research and Data Analytics, Team Leader
Lisel O'Dwyer is a social scientist who has applied mixed methods to a range of policy-relevant problems centred on social inclusion and wellbeing for about 25 years. She worked in a research and teaching capacity in the tertiary sector until joining NCVER two years ago. Her other research interests include the role of voluntary work in employment pathways and social networks in education and the labour market.
Chair
Dr Genevieve Knight, Research and Data Analytics
Prior to joining NCVER, from 2013-2017 Genevieve was a Senior Research Fellow with the National institute of Labour Studies, Principal Research Fellow with the Policy Studies Institute (London) and associate of the Australian Centre for Community Services Research. She has over 20 years' experience of successful social policy development and evaluation research. Genevieve has a broad background in the field evaluation of social and community policies, and designing evaluations to successfully identify policy impact and cost-benefit.
Register
Register now to secure your place.
Privacy Collection Notice
If you register for this webinar, you submit your information to the webinar organiser, who will use it to communicate with you regarding this event and other services.
Any person in the European Union (EU) who participates in this webinar is considered to have opted in by their own choice, and should be aware that while NCVER fully complies with the Australian Privacy Act and Australian Privacy Principles, including the Notifiable Data Breaches Act, which have similar requirements to the EU General Data Protection Regulation (GDPR), may not at this time, comply with all GDPR requirements.
View NCVER's Privacy Policy here.
Time zones
Check your time zone to make sure you don't miss out!
Join the conversation
Discuss the webinar topic with us and our networks by tagging @ncver on Twitter.