About
Ever wondered if your RTO is performing better or worse than average?
Australia's largest survey of VET students is now providing results specific to RTOs if certain criteria are met, including the number of students enrolled at your RTO and the number of survey responses we receive from your students.
The National Student Outcomes Survey continues to expand and in 2018 we received responses from over 200 000 students. The increase is due to a change in survey design that allows RTO-level reporting for a larger number of RTOs. As a result, 930 RTOs will receive a report summarising their students' responses, alongside state/territory and national comparisons.
This webinar will provide you with an overview of NCVER's National Student Outcomes Survey, including the information we collect, how to interpret the survey results and why it is important to obtain as many responses as possible from students studying at your RTO.
A preview will also be given of the VET student outcomes 2018 RTO-specific reports, which will be available in December for eligible RTOs who obtained enough survey responses in the 2018 survey.
NCVER's Communications expert will then provide you with some practical tips on how to promote the survey to your current and former students to improve the number of responses we receive from your RTO.
Presenters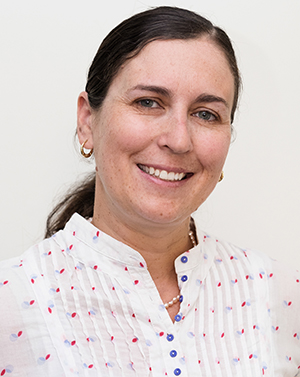 Davinia Blomberg, Senior Research Officer, National Surveys Branch, NCVER
Davinia is responsible for managing the National Student Outcomes Survey, which is Australia's largest survey of vocational students. This role involves developing questionnaire material, monitoring fieldwork, analysing survey data and producing statistical publications and products.
Prior to this role Davinia has over ten years experience as a Research Officer in the National Collections and Research Operations branches at NCVER. Over this time she has coordinated the national statistical reporting of VET in Schools activity and assisted in research and analysis activities associated with the National VET Provider Collection. Davinia also coordinated the research program for the Longitudinal Surveys of Australian Youth (LSAY) and contributed to research projects, including the development of performance indicators for the VET sector, and the collection of statistics on offshore VET.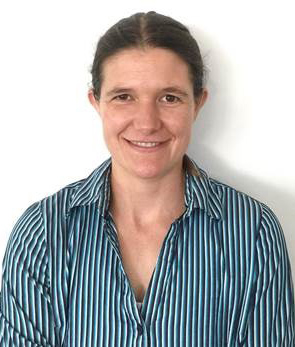 Amber Tomas, Survey Methodologist, National Surveys Branch, NCVER
Amber has 10 years of experience as a survey methodologist and researcher, and has has worked on streamlining the sampling and weighting for the Student Outcomes survey to improve efficiency and accuracy.
Prior to this role Amber worked in Washington, D.C. to design or improve several national surveys including student outcomes surveys such as the National Survey of Recent College Graduates. She also worked on the SESTAT project which aims to improve the efficiency of estimates for outcomes of science and engineering graduates. Amber has worked within the university sector as a statistical researcher and educator, and has a strong interest in research that will lead to improvements in statistical practice.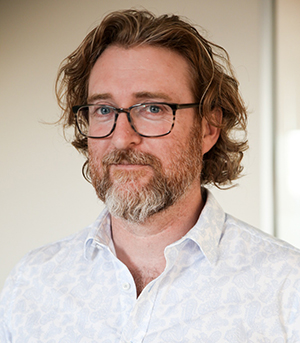 Daniel Pole, Research Director, Ipsos Public Affairs
Daniel is an experienced social researcher with 20 years' experience in market and social research across many sectors and subject areas. He has directed large research programs in education, health, mental health, and electoral affairs. Daniel combines subject matter expertise with a comprehensive background in the complexities of data collection.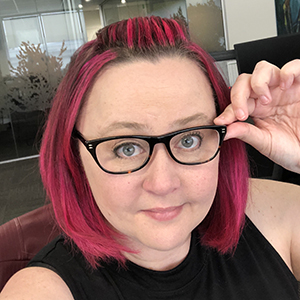 Helen Wildash, Public Relations and Social Media Officer, NCVER
Helen is responsible for NCVER's strategic communications function, with a focus on creating brand awareness and on promoting NCVER's products and services to our national and international audiences. She also acts as media liaison and coordinates our social media platforms. Prior to commencing with NCVER in Aug 2017, Helen worked in a multitude of communications and marketing roles across state and federal government, including 3 years in Canberra in the Federal Government Graduate Development Program. She holds a BSc with honours in Psychology and a Masters in Communications, and has been passionate about the online world since she hand-coded her own website more than 20 years ago.
Chair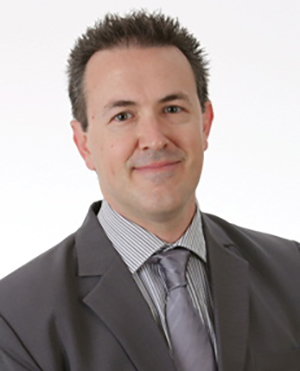 Tasman Swanton, Acting Manager, National Surveys Branch, NCVER
Tas is responsible for the major program of national surveys, including the annual survey of student outcomes, survey of employers and major one-off surveys on topical issues.
Tas is from a psychology background and has over 17 years of experience working in the area of survey design and management. He has developed numerous research and survey instruments over his career, both quantitative and qualitative, to be applied nationally. He has experience in managing large scale surveys, including the Longitudinal Surveys of Australian Youth, Student Outcomes Survey and numerous surveys for commercial research projects for the NCVER and previously for a leading market research agency.
Register
Register now to secure your place.
Privacy Collection Notice
If you register for this webinar, you submit your information to the webinar organiser, who will use it to communicate with you regarding this event and other services.
Any person in the European Union (EU) who participates in this webinar is considered to have opted in by their own choice, and should be aware that while NCVER fully complies with the Australian Privacy Act and Australian Privacy Principles, including the Notifiable Data Breaches Act, which have similar requirements to the EU General Data Protection Regulation (GDPR), may not at this time, comply with all GDPR requirements.
View NCVER's Privacy Policy here.
Timezones
Check your time zone to make sure you don't miss out!
Join the conversation
Discuss the webinar topic with us and our networks by tagging @ncver on Twitter.