Board
Peter Shergold
Chair
Appointed: July 2009
Qualifications: BA (Hons), MA, PhD, FASSA, FAICD, FAIM, FIPPA
Experience: Peter is the Chancellor of the University of Western Sydney. He was a CEO in the Australian Public service for two decades, most recently as Secretary of the Department of the Prime Minister and Cabinet. He was awarded the Order of Australia (AM) in 1996 and Companion in the Order of Australia (AC) for public service in 2007. He is now a non-executive Director of AMP Ltd, Veda Group and Corrs Chambers Westgarth and chair of Opal Aged Care. He also chairs QuintessenceLabs. He is still actively involved with government: chair of the NSW Public Service Commission Advisory Board and chair of the Higher Education Standards Panel. He is a member of the Prime Minister's Indigenous Advisory Council and in the not-for-profit sector he is a member of the NSW Library Council. He is also a senior visiting fellow of the Singapore Civil Service College.
Lynne Austin
Director
Appointed: January 2018
Experience: Lynne has over 30 years' experience in leadership roles, predominantly within the VET sector and was instrumental in the fledgling years of the Adelaide Training and Employment Centre (ATEC) from 1990. Throughout this time she has played key roles in general and executive management leading ATEC in the provision of services to industry, the government and the South Australian community as a whole. As ATEC's Chief Executive Officer from 2010, Lynne is a recognised leader in the VET sector. She has contributed greatly to the sector and provided a platform for ongoing conversations to improve the effectiveness and visibility of VET. Lynne has also provided support for and promotion of the Group Training Sector rebranded recently as the Apprentice Employment Network (AEN) and is currently serving on the Boards for both the South Australian and National AEN. She is also a member of the Australian Institute of Company Directors, an Associate Fellow with Australian Institute of Management, a long-term member and current Deputy Chair of the Industry Training Providers Association, supports a number of local community groups and ensures currency of knowledge across business, legal and governance arrangements.
Helen Garnett
Director
Appointed: May 2010
Qualifications: BSc (Hons), PhD, PSM, FTSE, FAICD
Experience: Formerly Vice-Chancellor of Charles Darwin University; Executive Director of the Australian Nuclear Science & Technology Organisation (ANSTO); Emeritus Professor of the University of Wollongong; Head of the Department of Biology at the University of Wollongong and Foundation Professor and Head of the Department of Microbiology, University of the Witwatersrand, South Africa. A director of ASX listed entities, Carbon Energy and ABM Resources and also of Sugar Research Australia, Grains Research and Development Corporation and chair of Australian Centre for Plant Functional Genomics.
Megan Kirchner
Director
Appointed: January 2018
Qualifications: BA, Executive Masters of Public Administration, University of Melbourne (ANZSOG)
Experience: Megan is the Head of Tertiary Education at the Business Council of Australia and has responsibility for leading policy, advocacy and member engagement across the tertiary education agenda. She has previously held senior executive positions in the NSW Department of Premier and Cabinet, the Victorian Department of Human Services and the Victorian Department of Premier and Cabinet. In those roles, she provided leadership and policy advice across tertiary education, housing, justice, health, and intergovernmental relations, and led the development of several major reforms including the Victorian Skills Reform Package, the Victorian Homelessness Action Plan and the NSW Bail reforms. Megan has managed significant operations in both the higher education and vocational education and training sectors and has worked as a consultant to schools, VET, and higher education. She is currently a member of the Australian Industry and Skills Committee and has just completed a two-year term as a member of the National Workplace Relations Consultative Council.
Simon Walker
Managing Director
Appointed: October 2018
Experience: Previously Simon was the Executive Director, Policy Planning and Innovation, Department of Training and Workforce Development, Western Australia.
Simon began his career in the public sector as a financial analyst for Central TAFE after starting his career in the private sector. Simon joined the Department of Training in 1997 and worked in a variety of senior roles with a particular focus on VET sectoral planning, policy and resourcing.
Suzanne Wauchope
Director
Appointed: June 2017
Qualifications: B. Business, Chartered Accountant, Certified Internal Auditor
Experience: Suzanne is a Chartered Accountant and has gained experience in a broad range of areas during approximately 23 years in professional services. During that time Suzanne worked with both private and public sector clients in industries such as health, utilities, mining, tourism and property.
Suzanne joined the Department of Education and Training in 2015, initially as the Head of Internal Audit, before being appointed as the Deputy Director-General, Training and Skills in late 2015.
Since commencing as Deputy Director-General in August 2015, Suzanne has provided strategic leadership for the training and skills area of the department, including working to identify investment priorities and increasing the quality of training in Queensland.
Suzanne also represents Queensland on the Skills Senior Officials Network.
Executive team
Managing Director
Simon Walker
Executive Assistant
Renee Edwards
phone: +61 8 8230 8608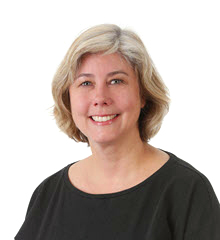 National Manager Statistics and Analytics
Dr Mette Creaser
Executive Assistant
Sandy Pinkerton
phone: +61 8 8230 8635
Acting National Manager Research, Knowledge Management and Communication
Dr Genevieve Knight
phone: +61 8 8230 8679
Executive Assistant
Sandy Pinkerton
phone: +61 8 8230 8635
To contact individuals by email, please use the format firstname.lastname@ncver.edu.au. Emails to the Managing Director should be sent to the Executive Assistant.
Management team
Digital Publishing & Communications Manager
Ms Deanne Loan
phone: +61 8 8230 8496
Responsible for marketing NCVER's products and services, media, conferences and events, NCVER's Portal and LSAY website and production of NCVER publications.
Finance & Risk Manager
Mr Steven Peronace
phone: +61 8 8230 8414
Responsible for finance, risk, quality assurance and corporate governance.
HR & Business Services Manager
Ms Linda Eldridge
phone: +61 8 8230 8452
Responsible for human resource, accounts, travel and business support services.
IT Strategy and Services Manager
Mr Wayne Brook
phone: +61 8 8230 8479
Responsible for the Information Technology function in NCVER covering all the strategic and operational aspects.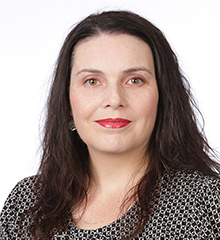 Knowledge Management Manager
Ms Kelly Frazer
phone: +61 8 8230 8645
Responsible for NCVER's library service including NCVER's international research database VOCEDplus.
National Collections Manager
Ms Toni Cavallaro
phone: +61 8 8230 8433
Responsible for the data collection, data processing and data quality, plus reporting and publications relevant to the VET provider, VET in schools, finance and the apprentice and trainee collections.
Acting National Research Manager
Ms Michelle Circelli
phone: +61 8 8230 8646
Responsible for advising on research priorities and leading implementation of the NCVER research program.
National Standards Manager
Ms Alison Anlezark
phone: +61 8 8230 8408
Responsible for providing support to the national VET administrative collections and surveys to ensure they are fit for purpose.
The branch has responsibility for the VET data standards (AVETMISS) and the associated validation software, classification management, client services and NCVER's data quality and audit functions. It also provides support and advice to the Commonwealth on matters relating to VET reforms, including undertaking secretariat services and coordinating national reporting.
Acting National Surveys Manager
Tasman Swanton
phone: +61 8 8230 8462
Responsible for the major program of national surveys, including the annual survey of student outcomes, survey of employers and major one-off surveys on topical issues.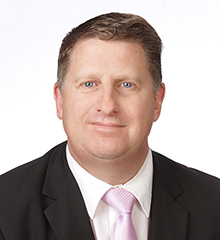 Stakeholder Engagement Manager
Mr Phil Loveder
phone: +61 8 8230 8665
Responsible for managing key strategic relationships with Commonwealth and State and Territory governments, training providers and industry peak bodies and employers in the delivery of quality research and statistical services, consultancy and products in the tertiary education sector. The branch is also responsible for managing NCVER's international relationships and programs.
To contact individuals by email, please use the format firstname.lastname@ncver.edu.au