Board
Peter Shergold
Chair
Appointed: July 2009
Qualifications: BA (Hons), MA, PhD, FASSA, FAICD, FAIM, FIPPA
Experience: Peter is the Chancellor of the University of Western Sydney. He was a CEO in the Australian Public service for two decades, most recently as Secretary of the Department of the Prime Minister and Cabinet. He was awarded the Order of Australia (AM) in 1996 and Companion in the Order of Australia (AC) for public service in 2007. He is now a non-executive Director of AMP Ltd, Veda Group and Corrs Chambers Westgarth and chair of Opal Aged Care. He also chairs QuintessenceLabs. He is still actively involved with government: chair of the NSW Public Service Commission Advisory Board and chair of the Higher Education Standards Panel. He is a member of the Prime Minister's Indigenous Advisory Council and in the not-for-profit sector he is a member of the NSW Library Council. He is also a senior visiting fellow of the Singapore Civil Service College.
Subho Banerjee
Director
Appointed: December 2013
Qualifications: BSc (Hons), PhD, Masters in Environmental Change and Management, and Masters in Economic and Social History
Experience: Subho is the Deputy Secretary, Department of Education and Training and responsible for the skills and training functions of the Department. He has previously held senior executive positions in a number of Australian Public Service departments, providing policy advice across a broad range of environmental, social and economic policy issues.
Subho has also worked as a management consultant in the private sector, and for an Indigenous policy think-tank
Jenny Field
Director
Appointed: January 2012
Qualifications: Bachelor of Teaching (Education and Training Adults), Advanced Diploma of Business, Diploma of Business Administration, Certificate IV in Training and Assessment. Currently studying Executive MBA.
Experience: Jenny is the General Manager Training at MAX Solutions. For over 25 years, Jenny has been in the Vocational Education and Training sector, navigating the constant change within the education industry. Jenny's experience lies in adult learning, student engagement, promoting social inclusion and alternative pathways, and promoting community and industry engagement for life-long learning. As an executive manager of a private RTO, Jenny has a strong background in the daily operations, contract management and reporting responsibilities of an RTO. Jenny's Involvement in the industry over the years includes voluntary roles on the National Board of ACPET, chairing the QLD ACPET state committee, chairing Lead-on management committee in Beaudesert, SCISCO management committee, E-Women Foundation committee member, QLD Overseas Foundation board member, and VETIG foundation committee member.
Pat Forward
Director
Appointed: January 2011
Qualifications: BA, DipEd
Experience: Federal TAFE Secretary of the Australian Education Union (AEU) in January 2004. Deputy Federal Secretary of the AEU in February 2014. Previously held the position of Federal TAFE President for six years, and was at the same time Vice President TAFE in the Victorian Branch of the AEU. Has taught in Victorian TAFE Colleges, at university and in schools.
Helen Garnett
Director
Appointed: May 2010
Qualifications: BSc (Hons), PhD, PSM, FTSE, FAICD
Experience: Formerly Vice-Chancellor of Charles Darwin University; Executive Director of the Australian Nuclear Science & Technology Organisation (ANSTO); Emeritus Professor of the University of Wollongong; Head of the Department of Biology at the University of Wollongong and Foundation Professor and Head of the Department of Microbiology, University of the Witwatersrand, South Africa. A director of ASX listed entities, Carbon Energy and ABM Resources and also of Sugar Research Australia, Grains Research and Development Corporation and chair of Australian Centre for Plant Functional Genomics.
John Hart
Director
Appointed: July 2008
Experience: Chief Executive Officer of Restaurant and Catering Australia; Chairman of the National Tourism Alliance, the Vocational Education and Training Advisory Board, the Australian Tourism Roundtable and the Tourism and Hospitality Careers Council; Member of the Prime Minister's Business Advisory Council. Previously: Executive Officer of Tourism Training NSW; studied at the Ecole Hotelliere Lausanne, Switzerland with over 27 years hospitality experience including working for Pacific Hotel Corporation and teaching at Regency College of TAFE SA.
Simon Walker
Director
Appointed: November 2014
Experience: Executive Director, Policy Planning and Innovation, Department of Training and Workforce Development.
Simon began his career in the public sector as a financial analyst for Central TAFE after starting his career in the private sector. Simon joined the Department of Training in 1997 and has since worked in a variety of senior roles with a particular focus on VET sectoral planning, policy and resourcing.
Simon represents Western Australia on the national Skills Senior Officials Network, is a member of the Curtin University School of Economics and Finance Advisory Board and ex-officio member of the Western Australian State Training Board. Simon is also Chair of the State Government Workforce Development Advisory Group.
Suzanne Wauchope
Director
Appointed: June 2017
Qualifications: B. Business, Chartered Accountant, Certified Internal Auditor
Experience: Suzanne is a Chartered Accountant and has gained experience in a broad range of areas during approximately 23 years in professional services. During that time Suzanne worked with both private and public sector clients in industries such as health, utilities, mining, tourism and property.
Suzanne joined the Department of Education and Training in 2015, initially as the Head of Internal Audit, before being appointed as the Deputy Director-General, Training and Skills in late 2015.
Since commencing as Deputy Director-General in August 2015, Suzanne Wauchope has provided strategic leadership for the training and skills area of the department, including working to identify investment priorities and increasing the quality of training in Queensland.
Suzanne also represents Queensland on the Skills Senior Officials Network.
Craig Fowler
Managing Director
Appointed: October 2014
Qualifications: BSc (Hons), MSc, PhD, MBA
Experience: Managing Director.
Previously: Craig was the Deputy Chief Executive, Department of Further Education, Employment, Science and Technology. The role supported workforce planning and skills development across multiple industry sectors in support of State economic development. This spanned higher education, vocational education and training as well as science, research and technology. Prior to this, he was a Principal in Tax with Ernst and Young, working in areas of innovation and R&D incentives. He was a coordinator of Ernst and Young's life science practice in Asia Pacific. He conducted numerous innovation consultancies at national, state and enterprise levels.
Previous roles include being the business manager for CRC (Cochlear Implant Program) and university academic (co-ordinator of Biotechnology at Flinders University).
His PhD was in human molecular genetics following his career in forensic science (MSc, Strathclyde, Scotland). He has an MBA in technology management from Deakin University and BSc Honours in Chemistry and Biochemistry.
Executive team
Managing Director
Dr Craig Fowler
Executive Assistant
Renee Edwards
phone: +61 8 8230 8608
National Manager Statistics and Analytics
Dr Mette Creaser
phone: +61 8 8230 8455
Executive Assistant
Sandy Pinkerton
phone: +61 8 8230 8635
To contact individuals by email, please use the format firstname.lastname@ncver.edu.au. Emails to the Managing Director should be sent to the Executive Assistant.
Management team
Finance & Risk Manager
Mr Steven Peronace
phone: +61 8 8230 8414
Responsible for finance, risk, quality assurance and corporate governance.
HR & Business Services Manager
Ms Linda Eldridge
phone: +61 8 8230 8452
Responsible for human resource, accounts, travel and business support services.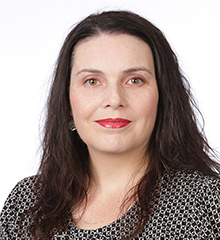 Knowledge Management Manager
Ms Kelly Frazer
phone: +61 8 8230 8645
Responsible for NCVER's library service including NCVER's international research database VOCEDplus.
Marketing and Communications Manager
Ms Deanne Loan
phone: +61 8 8230 8496
Responsible for marketing NCVER's products and services, media, conferences and events, NCVER's Portal and LSAY website and production of NCVER publications.
National Collections Manager
Ms Toni Cavallaro
phone: +61 8 8230 8433
Responsible for the data collection, data processing and data quality, plus reporting and publications relevant to the VET provider, VET in schools, finance and the apprentice and trainee collections.
National Standards Manager
Ms Alison Anlezark
phone: +61 8 8230 8408
Responsible for providing support to the national VET administrative collections and surveys to ensure they are fit for purpose.
The branch has responsibility for the VET data standards (AVETMISS) and the associated validation software, classification management, client services and NCVER's data quality and audit functions. It also provides support and advice to the Commonwealth on matters relating to VET reforms, including undertaking secretariat services and coordinating national reporting.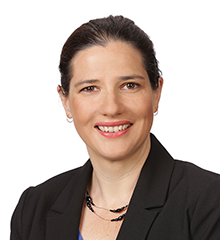 National Surveys Manager
Ms Rebecca Sherman
phone: +61 8 8230 8477
Responsible for the major program of national surveys, including the annual survey of student outcomes, survey of employers and major one-off surveys on topical issues.
Research Operations Manager
Dr Genevieve Knight
phone: +61 8 8230 8430
Responsible for advising on research priorities and leading implementation of the NCVER research program.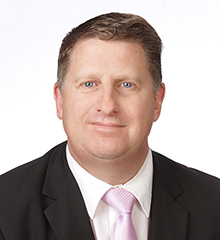 Stakeholder Engagement Manager
Mr Phil Loveder
phone: +61 8 8230 8665
Responsible for managing key strategic relationships with Commonwealth and State and Territory governments, training providers and industry peak bodies and employers in the delivery of quality research and statistical services, consultancy and products in the tertiary education sector. The branch is also responsible for managing NCVER's international relationships and programs.
To contact individuals by email, please use the format firstname.lastname@ncver.edu.au